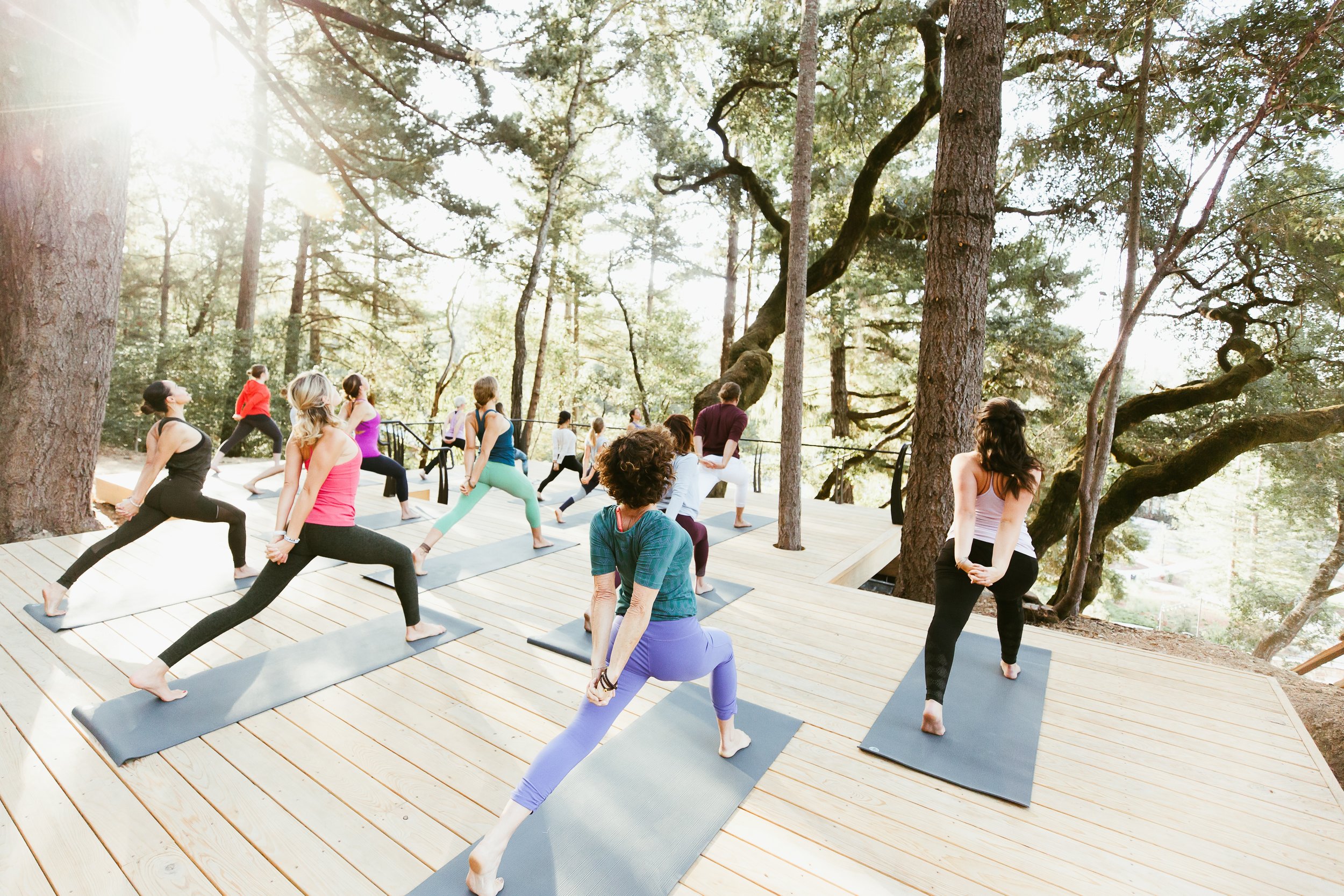 1440 Multiversity in the California Redwoods
Join Colleen and Rodney in the breathtaking California Redwoods for their workshop titled, "The Full Scope of Yoga". Through physically engaging yoga sessions, you will learn: Practices to release tension and restlessness, allowing you to be fully present to life with vitality and ease, how to physically respond to the messages of the body while moving in rhythmic flows, and how to create a home practice that includes energy-boosting movement as well as cooling practices for balance and joy. Moving from posture to posture, the goal is to find steadiness and sweetness, strengthening the ability to flow with inner and outer change. The course will begin by slowly opening up the body and then turning up the heat with asana. After a creative, invigorating, and uplifting practice, students will cool down with restorative poses, pranayama, and meditation, leaving the body stretched, happy, and relaxed.
Beautifully nestled in the California redwoods near Santa Cruz, the 75-acre 1440 Multiversity campus is within easy reach of San Francisco and Silicon Valley. 1440 Multiversity is a place to spend time engaging some of life's most meaningful personal questions and to enjoy, restore, and reenergize yourself as you do it.
You'll find new energy through immersion learning—setting aside daily urgencies and dedicating uninterrupted time to focus on important, but often elusive, priorities. Our unique collaboration with world-class faculty coupled with an original, inspirational curriculum and magnificent grounds make this a place like no other. Add in fresh, redwood-scented air, delicious and healthy food, deep reflection, fun exercise, and good sleep and you've pretty much captured what you'll experience here.