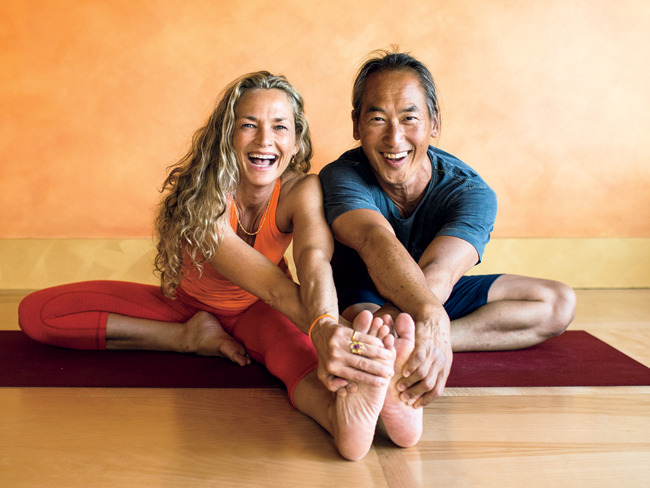 Asana, pranayama + meditation at Tri-Yoga in London
The thread of the yoga practice. Using Pranayama as the thread that ties the entire yoga practice together, we will explore how to sequence for freedom of breath and how this freedom leads to quieting the fluctuations of the mind. The quieting of the chatter of the monkey mind leads to further alignment and more subtle observation, which in turn lets Prana be absorbed more completely. When the mind is fully saturated with Prana there is direct observation and the observer no longer exists.
We will practice all categories of asana to feel their different effect on the liberation of the breath, from back bends to restorative, from twist to forward bends, from standing poses to inversions. Each class will be contained as a separate episode and yet will link together as a whole workshop. Each class will have asana, pranayama and meditation.
Workshops:
-hip balancing + forward bends
-standing poses + back bends
-inversions, restorative poses + pranayama
-balanced flow
-pranayama + meditation
Location: TriYoga Soho. Open to all.
Cost: £200 - with option to book individually.