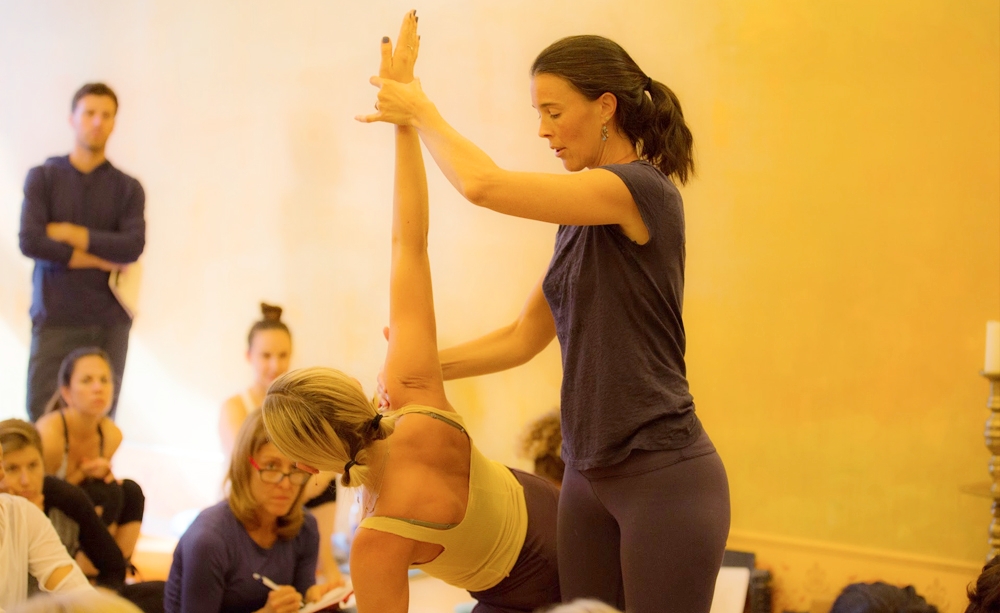 BEYOND THE FIRST 200 HOURS: SUMMER MENTORING PROGRAM
Perhaps you completed your Yoga Shanti 200-hour Teacher Training and wondered, "What's next?" This summer, we're launching a program designed to support you on your yoga journey. This summer, you will be paired with a teacher from Yoga Shanti Sag Harbor for a deeper exploration of teaching skills: hands-on assists, sequencing, yoga philosophy and more. The program will run from June 26th until September 1st, 2017.
Together with a group of fellow 200-hour graduates, you will bring your skills to life through regular one-on-one sessions with your mentor, group meetings, individualized homework assignments, assisting practice with your fellow apprentices, teaching community classes, and assisting your mentor in their public classes at the studio.
Mentee Requirements and Responsibilities
Attend your mentor's public class(es) weekly. Write notes on the sequence, theme, spiritual teaching, alignment points and discuss classroom observations with mentor.

Give 10 in class privates to fellow mentees in order to develop adjustments.

Give 3 in class privates to your mentor over the course of the program before assisting their public class. Assist mentor's class every week once approved by mentor.

Group meetings. Every two weeks, mentees gather to teach Shanti 200Hr sequence templates and practice manual adjustments together.

Attend bi-weekly workshop/lecture. Every two weeks, a mentor will lead a workshop/lecture on various topics reviewing and refining teaching, sequencing and assisting skills.

Complete assigned work before lecture as well as post lecture assignments.

Book Review. Read and prepare assignments relating to the program's chosen text.

Teach assigned community classes.
Outline of Weekly Schedule
Wednesdays 2:00-4:00pm: Weekly meetings, which will alternate between workshops/lectures and group meetings (teaching/assisting practice). Below is an outline of example program schedule requirements, which will vary for individual mentees.
1 x week (or more): Attend your mentor's class and meet with your mentor post-class

1 x week: Assist a fellow mentee

1 x week: Assist your mentor (private, then assist their class)

Bi-weekly: Complete reading/writing and/or sequencing or anatomy assignments

2 x during the program: Teach a public community class (once approved)